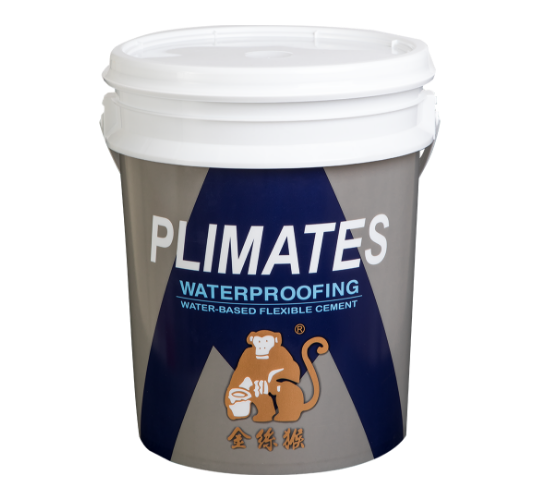 Waterproofing materials
P-255 Single-component Elastic Cement
This is a highly elastic and adhesive single-component elastic cement which is composed of macromolecular vinyl resin, special inorganic aggregates, and other chemical components. This product is characterized by high membrane tenacity and excellent traceability of bottom layers.
【Properties】
Strong adhesiveness and water/weather resistance
Single-component elastic cement is superior to generic double-component elastic cement
Instantly usable after opening, no drilling or stirring required
Simple and convenient application, brushes and rollers are not solidified, leftover cement is usable for long periods of time
Water-based and non-toxic, no pungent odors like other brands, applicable to wet surfaces without puddles
【Uses】
Waterproofing and curing of roofs, bathrooms, external walls, new/old seams, areas surrounding aluminum window frames, balconies, atriums, external basement walls
【Method】
Remove all objects, dust, and loose material from the construction surface.
Partially apply 2-3 coats of the cement to pipe edges, cracks, and new/old seams and fit a glass fiber mesh for reinforcement.
Prior to full coating, apply a layer of Plimates waterproof primer. Allow a drying period of around 30 minutes. Then mix the cement with 5-10% water. Apply 2-3 coats (the thickness of each layer should not exceed 1mm). Don't apply the next layer until the previous layer is completely dry.
【Reminders】
The dried membrane is characterized by high ductility. It is therefore not advised to cover external walls with a thin layer of cement mortar finish to avoid crack formation.
Due to excellent membrane elasticity, an additional 10-20% of cement must be added if tiles are directly attached to the waterproofing layer to avoid tile bulging.
【Packaging】
20kg / 5-gallon plastic drum
4kg / 1-gallon plastic drum
【Coverage】
Around 10m² (3 pings) / dried membrane thickness of around 1mm
【Colors】
Cement color, green
【Construction design】